National Survey: Americans Say Education Should Be Higher 2019 Priority for Congress Than Terrorism, Immigration, or Jobs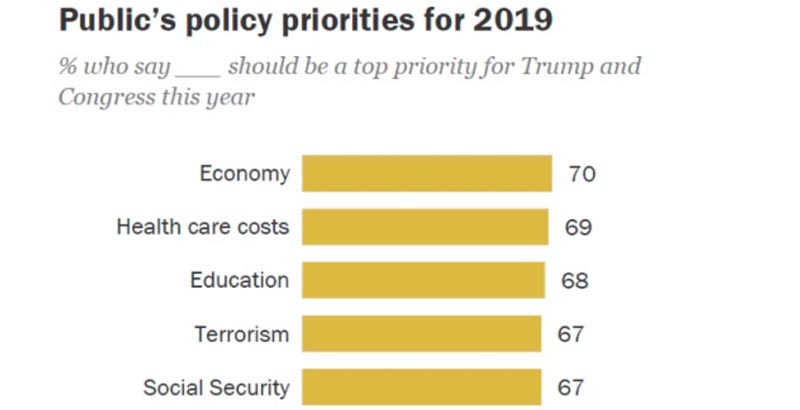 Improving education ranked third in overall importance, behind strengthening the economy and reducing health care costs. Defending against terrorism and making the Social Security and Medicare systems more sound rounded out the top five concerns.
I can live with education being number 3.  Of course when it comes to funding education, a national survey won't help. School funding means taxes, and that is a local or state issue.